Visa B2B Connect's multilateral network delivers B2B cross-border payments that are predictable, secure and cost-effective for financial institutions and their corporate clients.
Note: Benefits applicable to transactions between Visa B2B Connect participants. Transactions to banks outside of the network are also available.
How Visa B2B Connect works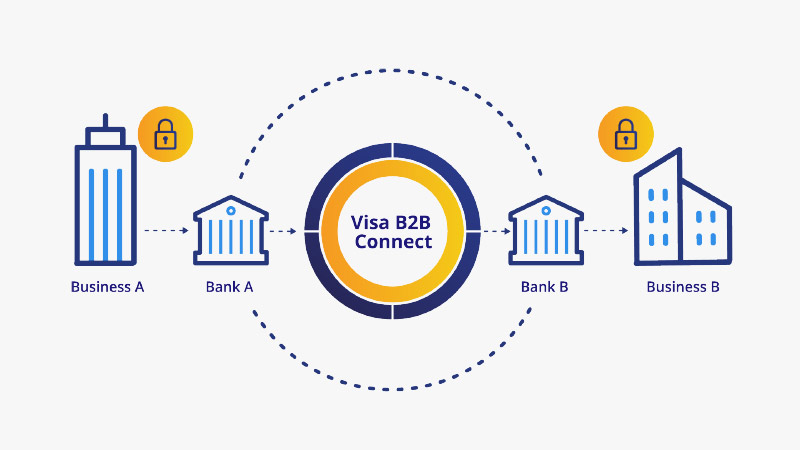 Global payments through a single connection

Visa B2B Connect is an innovative multilateral payment network, offering you an alternative cross-border solution that can address the unpredictability associated with the current correspondent banking processes.
Building on Visa's reputation and expertise, Visa B2B Connect provides optimised liquidity and the ability to rationalise correspondent relationships.

Get connected
To learn more about Visa B2B Connect and how it can benefit your financial institution and your corporate clients, contact one of our Account Executives.