Welcome to sensory branding
As the payment industry evolves, consumers want to know they can securely use new payment methods. Visa Sensory Branding helps consumers feel confident when making purchases. Using sight, sound and a haptic vibration on applicable devices, it confirms an approved Visa transaction.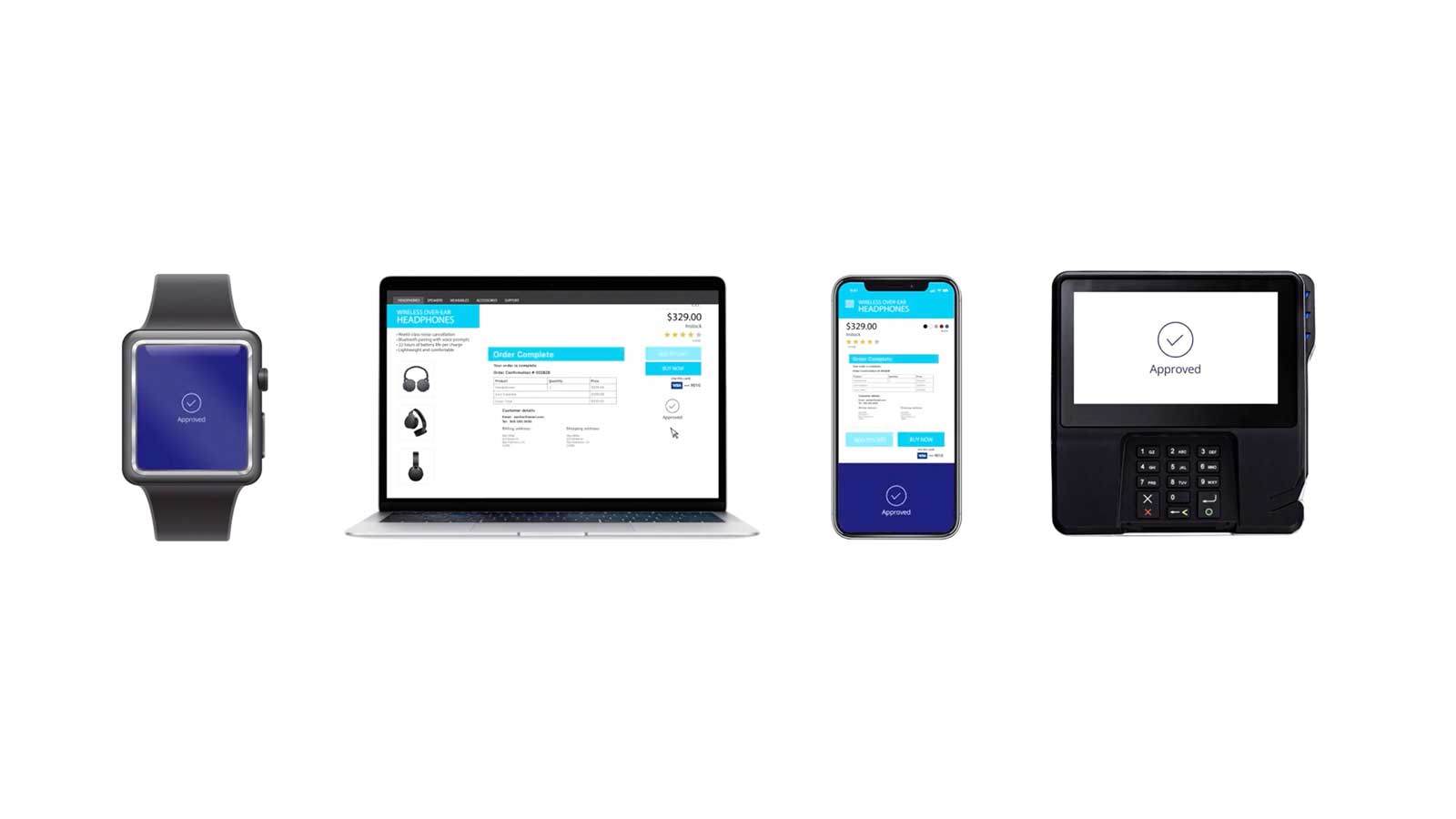 After an approved Visa transaction, consumers may experience an animation, a sound and for enabled devices such as smartphones and wearables, a vibration. Sensory branding provides a moment of consistency and reliability during the payment experience.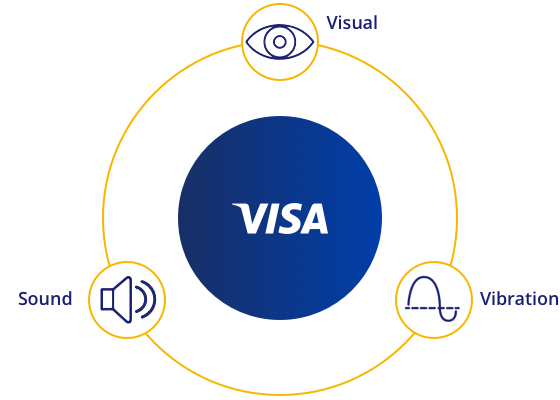 Discover the benefits to your business
There's a surge in new payment methods around the world. Instil trust in your customers with a dependable payment experience they can expect.

Repeat customers
Customers are 3.5 times more likely to return for repeat usage. 1

Brand impact
81 percent of users perceive merchants more positively when they use Visa's sound and animation.2

No cost
Sensory branded assets are available to you at no cost.
¹Ipsos LLC, The Value of Visa, 2017
²Visa internal research, IPG Lab 2017
Gain a competitive edge for your business
See how Visa Sensory Branding can help you attract customers and give your business an added advantage.
²Visa internal research, IPG Lab 2017
³Visa, Inc., The Value of Multi-Sensory Branding: Sound and Animation Elements in Cardless Payment Experiences, 2016
Q+A
Get answers to frequently asked questions.